Bra size differs woman to woman. Somebody wears the small size bra and some other users the large size. Usually, those bras that measure around 32A/B are considered as the small size. On the other hand, the sizes around 40C/D are taken into consideration as the large size. But sometimes our curious mind wants to know, what is the largest bra size?
Is it just a question, what do you think? Not exactly. You may face trouble while finding the right size bra for you if you have larger breasts. It is also important for women who have larger breasts to know the available biggest bra size in the market. Hopefully, this article is going to be a good guide for large breast women.
Who Has The Biggest Bra Size?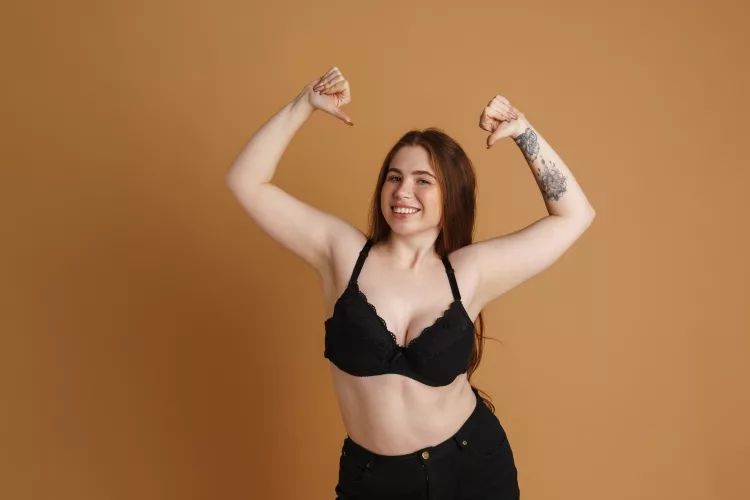 Annie Hawkins Turner who is the mother of two children now has the biggest breast. She is also listed in the Guinness world records for her massive breast size. She measures 43 inches under the breast (Band line) and over the nipple around the chest (Bust size) measurement is 70 inches. She feels an honor for this and she is also happy with this size.
Annie says she started to develop this record braking bust size at the age of nine. She also went to the doctors for an explanation of her excessive breast growth. Her doctors advised to go her under the breast reduction surgery but she didn't do that. She says, she didn't want to break the natural development.
Now she has been wearing the 52I bra which is the largest size. And the bra is not available over this size. According to the American bra estimation chart, her actual bra size is 48V but this size's bra is not made yet.
How Did the Largest Bra Size Come To Be
A recent Wall Street Journal article entitled ' The Largest Size of Bras is Getting Bigger-and Boobs are Just Fine With That ' has brought to light the increasing demand for larger bras. However, there isn't much attention being paid to what actually constitutes a large bra size.
The largest cup size offered by Victoria's Secret is a 36DDD. Since the average woman is a size 14 and a D cup, there's quite a jump until you reach XXX-cups. And if your bust size is an H or larger, you're currently out of luck - there isn't even a letter for those sizes to be cast in the brassiere alphabet.
Below we break down the letter vs. cup size distribution of women in America based on a 2011 study conducted by retail analyst Marshal Cohen, where he surveyed more than 1,500 women. Only 2% of American women have a bust larger than a D-cup while 16% have an A-cup or smaller. A good 69% of women fall within the D and DD cup range.
What Do The Bra Size 34A/36B/38C/other Means?
You notice the bra size is always a combination of a number and alphabet. The headline of this paragraph also tells that. Well, let's know what do the number and alphabet indicate?
The number always stays the first position which indicates the size of your chest measurement under the breast. If you measure your chest just under the breast, you get a number. The area is called the band line and the number is the measurement of your band. Understand?
Then, the alphabet tells the size of your cup. Measure your chest just over the nipple you also get a number. This line is called the bust line. Now calculate the difference between band and bust line. If that is 1 inch that means A is your cup size and B for 2 inches, C for 3 inches, and the number increases proportionately to the alphabet. Clear?
So, 34A means the band line is 34 inches and the cup size is 1 inch. 36B indicates 36 inches band line and 2 inches cup size. We hope you understand well.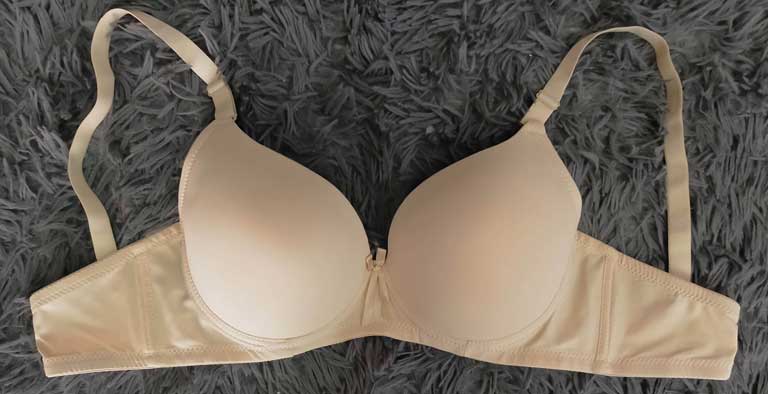 What Is The Ideal Bra Size?
The height, weight, and growth of different persons are also different. If you calculate your height and the weight you can easily get your BMI (Body Mass Index). Then you can know is it normal or not. But how do you know if you have ideal breast size, right?
Well, the breasts don't develop equally. There are many factors responsible for breast development. But you can know is your breast too small or too large. To know this you should know what is the average breast size? Then you can compare.
You should also know different people like different breast sizes. Somebody likes small to medium size and somebody likes the plus size breast. Which do you like?
In America, 34DD is the average breast size. Don't think you have small breasts if your cup size is C. On the other hand, E cup size also doesn't mean you have too large breasts. Just remember, 34DD is the average size in the United States.
What Are The Causes Of Large Breasts?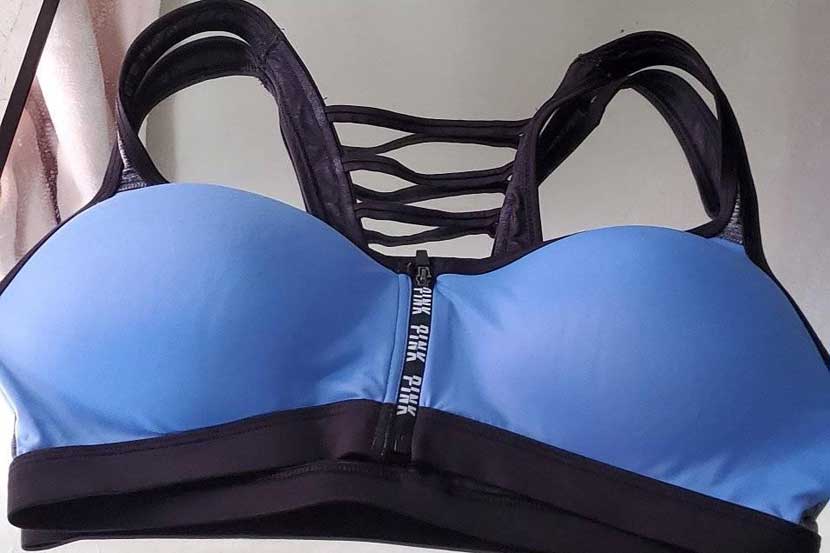 Breast starts to develop after the establishment of puberty. From that period the breast develops and it is a normal process. But sometimes some women develop large breast which is beyond normal breast development. Many reasons may introduce to the larger breast but the commonest are below listed.
Genetic Factor
If your paternal and maternal family members have fuller breasts then think, you are pre-disposed also. It cannot be said that you will definitely have a large breast but you have the possibility.
Hormones
The body releases estrogen hormone during puberty which stimulates breast development. If the hormone increases a lot, it will also lead to a large breast. Various types of hormones are also secreted during the pregnancy period and the breast size increases.
Use of Certain Drugs
Some ingredients of the oral contraceptive pill (OCP) may cause breast enlargement. The enlargement can take place both in males and females. Particularly marijuana and anabolic steroid use may lead to gynecomastia in males.
Weight Gain
Fatty tissue and glandular tissue are the major component of breast. If you gain weight, the fatty tissue also accumulates in the breast, and your breast size increases. Your breast can also increase if you quickly lose weight.
What Should I Do If I Have Large Breast Than My Expectation?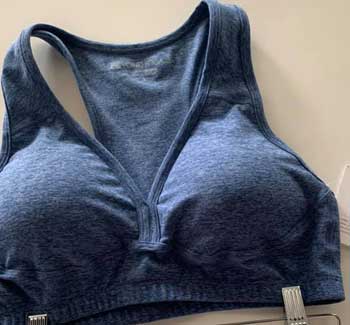 Many of us like fuller breast but some develops excessive large breast. And some also want to reduce the size but they don't understand what should they do in the initial period?
Ensure You Are Wearing The Right Bra
The right bra means the right size and also the right types. If you can't measure your bras size correctly, it may affect your breast. At the same time, you also need to ensure the right bra type that gives you the ultimate support. Remember, the large breast requires more support that is why you should choose a supportive bra for your fuller breast. Padded, wired, full cup and some others can be your ideal selection.
Consult With Breast Surgeon
A breast surgeon can give you the best solution if you want to adjust your breast size. If you want to reduce the size, the option is available. Usually, two cup sizes can be reduced by doing this surgery. You should ask all questions of your mind to your doctors and he/she helps you, no doubt.
Infophoto for Bra Sizes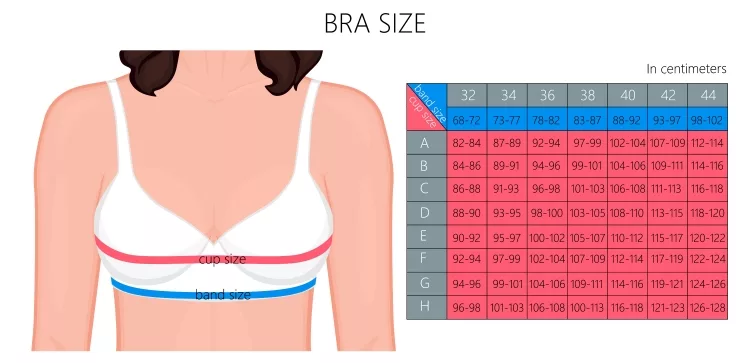 Video about Bra Sizes

Summary for Bra Buyers

In the end, we want to tell you again an important thing. If you have large breasts, your first job is to ensure proper support. So, do it first. Don't feel shame, no matter what size breast do you have! Rather, be confident with what you have! A right type and a good quality bra can give you the most solution irrespective of your breast size. So, try to get the right bra for you.
You can write to us in the comment section if you have any queries regarding what is the biggest bra size. That's all for today.