All women cherish a golden glow in their skin to look attractive, younger, and sexier. Thus, many prefer sun-tanning for the stunning golden glow. But the sun is the greatest enemy of human skin with its UV-rays.
Hence, self-tanning has become popular for the favorite chocolate brown or bronzed skin. First off, it doesn't hurt the skin badly. Secondly, it is easy to apply because you won't have to go to the rooftop or beach area for sun tanning.
But the question is that for how long does self-tanner last? Since its extended duration isn't promising, people also look for tips to extend their self-tanning effect for glowing skin.
Let's find the answer to both questions for better and attractive skin.
How Long Does Self Tanner Last?
When you apply a self-spray, the entire process can be messy, and you might feel like never using the self-tanning produce on your own again. Also, you will most likely say goodbye to your light cloth or the dress you wore during the self-tanning application.
Hence, individuals are worried about the self-tanners durability since it takes so much toile on them?
Honestly speaking, it depends on several factors. First off, it depends on your skin's original color and sensitivity. Secondly, the quality of the self-tanner will also affect its lasting capacity. But with all other factors remaining constant, you can expect the self-tanner to last for 7 to 10 days.
Since skin cells change naturally over time, it affects the self-tanning impact too. Even if you take an outdoor self-tanner from a beach or outdoor spot, the duration won't change much. The reason is sun releases melanin, which acts as a natural pigmentation.
Thus, the pigmentation darkens the skin hue, and the skin gets a golden glow. However, the self-tanner fading duration also depends on the skin type you have. For instance, the tan lasts longer on the olive and dark skin. On the contrary, beige or fair skin will see the quickest fading of their skin's tanning impact.
The good news is that the sunless tanning products are usable for years after years, and so, you virtually get a limitless lasting of the self-tanned skin.
Nonetheless, there're ways to extend the self-tanner lasting impact. Yes, you read it right. We will discuss them in the following sections.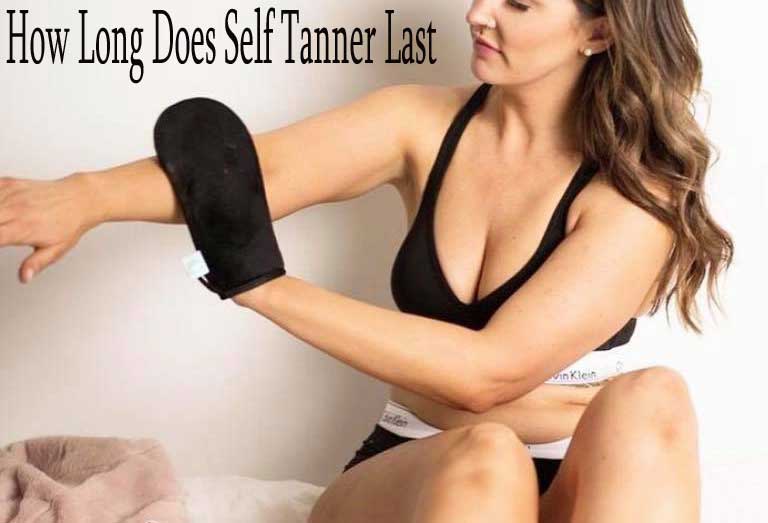 Tips To Reduce The Fading Frequency Of Self-Tanner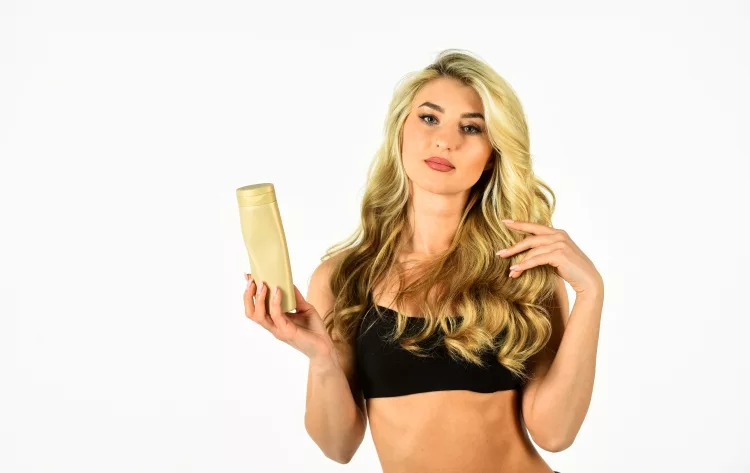 When you apply the self-tanner through a tedious and time-consuming process, you would want it to last as long as possible. Hence, you might want to follow some tips to stop the tanner from fading away soon.
When you plan for self-tanning, always moisture and exfoliate your skin before you apply the self-tanning products. It removes the dead cells and smoothens the skin. Thus self-tanner sits evenly on the skin and lasts long.
Sunless tanner will fade away quickly in a touch of hot water. So, you should avoid hot baths or spas after applying self-tanners.
Self-tanner lasts longer when your skin is hydrated and smooth. Thus, it is recommended that you drink a lot of water after the self-tanner application. It will add moisture to your skin and prevent the tan from fading away soon.
You can also apply moisturizer to the skin to keep it hydrated and smooth. Well-hydrated skin will retain the self-tanner for an extended period. However, it is suggested that you avoid using concentrated oils to nourish the skin. Make sure the moisturizer you are using is not oil-based since it will make the self-tanners uneven. Thus, it will break apart into small pieces, and you will see it fading away soon.
Also, you should apply illuminating body lotion for an extended self-tanning effect. Some moisturizer comes with a shimmering effect. It will increase the self-tanning durability on the skin without any hassle.
You see that the lasting impact of self-tanner actually depends on the proper hydration of your skin. So, you must drink water and use a moisturizing lotion or skin-nourishing nutrients to retain the golden hue for an extended period.
Self Tanner Conclusion

A self-tanner won't last more than ten to twelve days at its best. Even if you use proper moisturizer and drink water frequently, this self-tanner doesn't last more than two weeks. However, exfoliating your skin before the self-tanner will retain the tan better.
Also, self-tanner helps in retaining the melanin better. So, you should use sunscreen with 30+ UFP protection to avoid sun burning. Finally, if possible, help yourself with a natural suntan to enhance the self-tanner lasting impact.