When those supermodels walk through the ramp line with perfect backless dresses, many of us sigh in the dark and dream to wear something like that. But the question is, how to wear a backless dress with a normal bra? Not all of us can afford those lush and expensive silicon cups! Is it really possible to wear a backless dress with a regular bra at all? The answer is yes. It's entirely possible and inexpensive. And you will have zero tension over showing off your embarrassing bra hooks and straps. Now you can pull up that red backless dress flaunting your sexy back, and turn all the heads around!
Wearing a backless dress means giving your boobs good support under the lower area to pop the cleavage, and also, the straps and hooks need to hide behind the clothing. But most of the time, the backless dresses have deep cut back, increasing the fear of exposure.
How To Wear Backless Dress With Normal Bra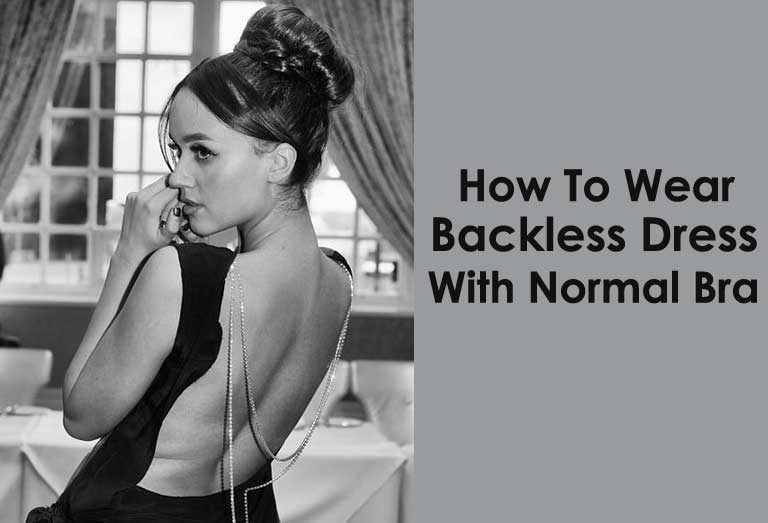 Doing all this charisma with the regular bra is a bit difficult but not impossible. We have brought the best idea you can apply to wear bra with backless dress. Let's get cracking!
Buy Some Strap Converter
A strap converter is literally a pair of extra straps mostly made with transparent elastic that can be attached with your usual bra's eye closures. You will have to wrap them around your back to your belly, and the straps close around your belly.
These straps will pull your bra hooks down to your back and reveal the whole back to give you a flawless look. This method will also provide good boobs support to look amazing on a backless dress.
Get clear back support and straps
A lot of women use this method to wear backless dresses. The back part doesn't necessarily get covered, but the look-through glass of the back band doesn't look much worse. If the back band doesn't reflect light and clear, too, it's almost unnoticeable.
To add this extra part with your bra you will have to cut out the regular back from it. If you are not confident enough to do it right, just visit any tailoring shop; they will do it for you perfectly. If you want to add an extra clear strap with it, you can do that too. It will help you better to push your bosoms and support you better.
Get a built-in cup backless dress
If you don't like altering your bra parts and other DIY methods, this is the best option. If you don't have huge boobs, this method will work just fine for you. A lot of good stores have a backless dress collection that has built-in cups.
Sew bra cups with your dress
Sometimes it's hard to find perfect size built-in bra cups in your favorite backless dress. Don't worry about it, though, as you can add extra bra padding to your gorgeous backless gown. You will have to place the bra cups in the right place and sew them. Try to take measurements before sewing them, though.
Again if you don't know how to sew or are afraid it won't come out well, go to someone who knows how to do it correctly. If you place the cups in the right place, you will feel comfortable in your dress as well as the cups will give you extra support to your breast.
Wear an adhesive bra
This style of bra adheres to your body via adhesive, as the name implies. They are actually pretty comfortable and provide some support and coverage, despite their unpleasant appearance. Finally, this sticky cup is virtually unnoticeable under any form of clothing.
Many people wonder how celebrities can wear such revealing clothes without displaying any bra parts. The majority of the time, they keep this to themselves. However, if you have susceptible skin, the glue may irritate you. These cups will not fit individuals with enormous boobs!
If you have the proper size, these cups will look fantastic with a backless dress. When worn with a backless dress, they push your bobs sideways and highlight your cleavage. As a precaution, use adhesive cups without wings if your underarms are exposed.
Apply some nipple tape
As the name suggests, nipple tapes are specially made adhesive tapes that can be pasted on your nipples. If you don't fear exposing your shape, then only nipple tapes can save you from wearing any kind of bra and hide any trace of nipple showdown. You can wear as much revealing backless dress as you want and pull off that sexy look on the dance floor.
Just remember to apply some moisturizers after removing the tapes, as the tapes can give your nipples some dry sensations sometimes.
Try a Multiway or strapless bra
Bras with no straps and plunging back bands are appropriate for any backless dress. Strapless bras with detachable back straps and shoulder straps are widely available. It is possible to reap the benefits of both worlds.
Strapless bras offer more coverage and support for your boobs than other options. These bras come in a variety of sizes and styles. Strapless bras are ideal if you like to wear off-the-shoulder clothing but want to stay covered.
Get a bandeau top or a tube top
The bandeau has no straps and can be removed from the back. The majority of tube tops are made of stretchy fabrics and have little shaping capability. These bras and undergarments for the boobs don't provide much support.
If you don't mind their shape, you can wear them under halter tops. Because the bandeau is mainly made of stretchy knit fabric, it's very comfortable once you get used to wearing it. The additional cups are ideal for those who want more support or push-up effects. You can easily wear them with your backless dress if it doesn't have an intense cutback.
Final Verdict for Bra Buyers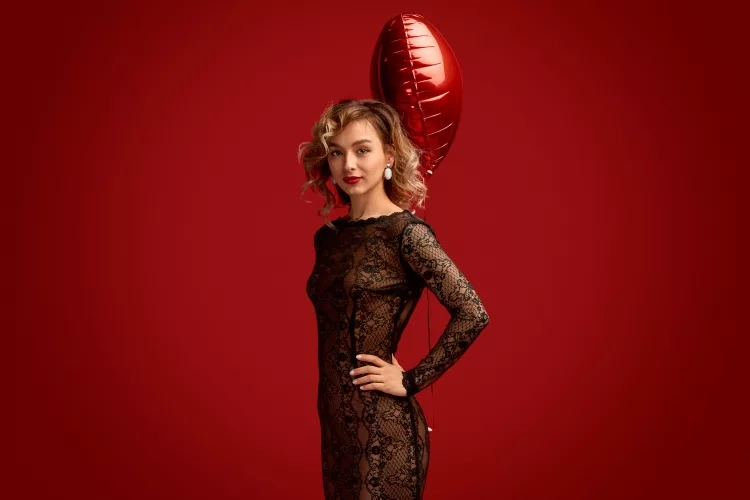 We know the struggle you face while choosing a dress that will give a sense of sexiness. If have big boobs or size that isn't readily available, then the stress gets doubled. Syncing the perfect bra with a backless dress is part of that struggle, but you will be ready for the battle with all these different and easy options. I guess you now have a clear conscience about how to wear a backless dress with a normal bra. Tell us about your bra struggles and what more you want to know about your undergarment issues. Be blessed!