Self-tanner stands right between the natural suntan and spray tan. It is both safer and less expensive compared to the real and sprays tans. The self-tanners are available in gel, lotion, mousse, or spray form and can be used in all locations. But to apply the self-tanner, you need the mitt.
Self-tanning mitts are the best to offer the best tanning sessions favorable for your skin. However, we might not have such luxury readily available at hand.
So, what do you do then for self-tanning?
I have found multiple ways to apply self-tanner without a mitt to provide you a golden glow during the swimsuit season.
You can use gloves, socks, your hands, or even a cling film for the purpose. However, you have to properly know the techniques to use these different items for applying self-tanning.
If you are interested, continue reading the article.
I swear you will love it.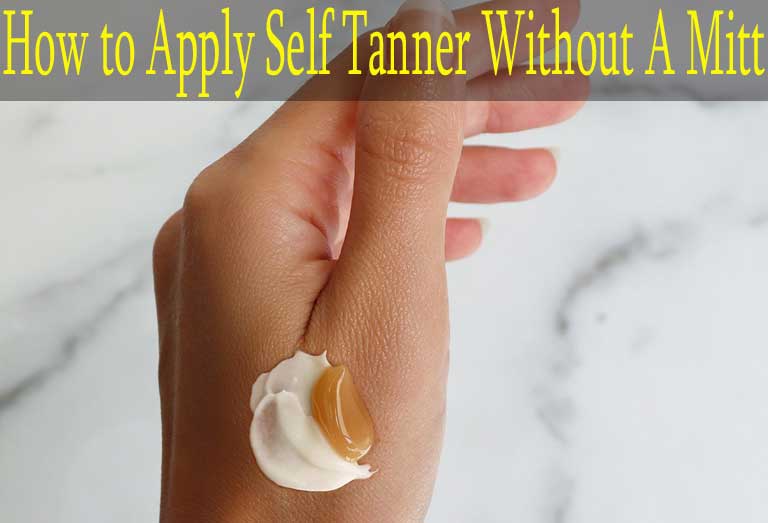 How to Apply Self Tanner Without A Mitt
Using a self-tanning mitt is comfortable and convenient. Also, it offers the best tanning effect once you learn its proper use. And honestly speaking, nothing would come close to the convenience and smoothness that mitts bring in applying self-tanner products.
Anyway, if you forget to get the mitt while purchasing self-tanning items or lost it, you can opt for the following techniques.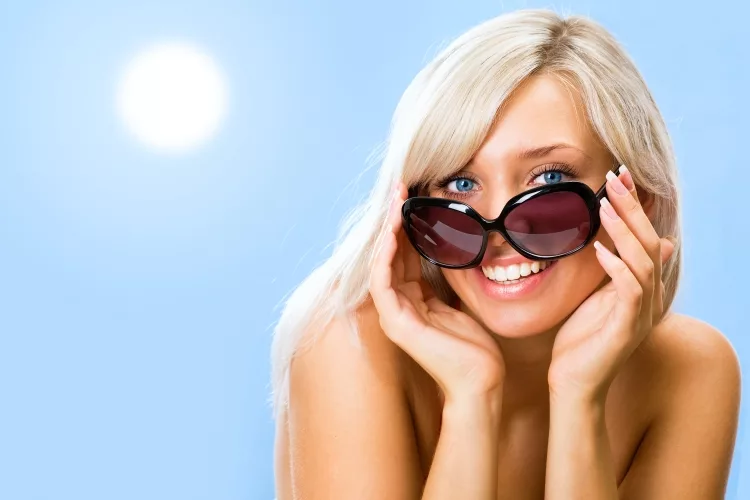 Use a Pair of Gloves:
Although it may seem fishy and funny, rubber gloves work fine for most people. In fact, we have seen many women preferring gloves over mitts for self-tanning. While mitts offer the best self-tanning effect, it also absorbs a fair amount of self-tanner in the process.
So, with mitts, you have to be prepared to waste a fair amount of your self-tanning spray, lotion, or gel. The rubber gloves nail in this regard as it doesn't soak anything. Thus, you get the 100% value of your self-tanners.
Moreover, with its fingered shape and flexibility, rubber gloves allow you to reach and roll over the body parts with enhanced convenience. Lastly, rubber gloves are easy to clean once you are done with the self-tanners.
Hence, rubber gloves are a strong contender for the best self-tanner applying the item, and at times, it wins too.
Use Your Hands:
Admit it that when it comes to applying gel or lotion on our body, human hands are perhaps the best solution. Whether we use mitts or gloves, the flexibility that our fingers bring is unmatched by anything you name.
In fact, many people actually apply their 1st sunless tanner with their hands and not with mitts or gloves. And it's valid. Using a fake tanner with hands works fine once you know the right way. You can go with the standard procedure too.
Once you have your shower and exfoliate the skin, take some sunless tanner on your hands. Then, apply it across your body with a gentle push. You don't have to rush and be the Undertaker and showing your muscle power for self-tanner application.
Make sure the tanner has sat evenly on the body. The hardest part of using your hands for tanning comes right here. You have to wash the hands correctly.
It is recommended that you use a rough exfoliator for the process. Rub the exfoliator on the hands hard and scrub off the fake tanners. Finally, rinse your hand with skin-friendly soaps.
Self-Tanning Wipes:
Earlier, self-tanning wipes were avoided by most people. But the scenario has changed these days. More people are opting for self-tanning wipes than ever. And to be honest, these wipes are remarkable, better than most people would think about it.
If you don't have the mitts or don't want to use your hands or rubber gloves for fake tanning, these wipes are a perfect solution to it. These wipes are made of premium material with optimal softness for skins. Thus, these are skin-friendly and offer even tanning in the least time.
The tradeoff is that the self-tanning wipes are expensive. That's why most people don't prefer them. But you have to remember that the investments in the self-tanning wipes are worth it. It is because you are trading convenience and comfort with the money here.
Use a Sock:
Don't get me mad! You can indeed use socks to apply sunless tanner if you don't find any solution for the self-tanner application. And let me say that this is a fan favorite self-tanner applying the bat's method right, and it has some good reasons on its side.
You can wear the socks on your hands for self-tanning. It keeps your hand clean and frees you from the hardship of using rough exfoliators in your hand. However, make sure the sock is clean. Also, turn the sock inside out to apply fake tan with it.
Another advantage of using sock is that you will probably get smother self-tanning with it then the rubber gloves. In general, it is because socks have soft fabric that holds the sunless tanner better and spreads it evenly.
Use Cling Film:
Doe self-tanning seem a joke to you? I know you will throw this question at me when you see the caption. I also know you have never thought of using cling film to apply self-tanner in your wildest dream.
But it actually works fine when wrapped around the hand correctly. Let me say what cling film is since many people might not know the technical term.
Cling films are simple plastic papers and used to wrap food items. You can take a piece of these cling films, wrap it on your hands and apply sunless tanner with ease. The best part is that these cling films are gettable in bulk and won't cost more than a few cents.
Also, you won't have to clean it. You can use it for self-tanning and then put it in the bin. How simple!
Self Tanner Summing Up
The conversation on how to apply self-tanner without a mitt ends right here. We have included the five best possible options for sunless tanning when you don't have the mitts at your disposal. When you apply fake tan with gloves, hands, socks, or tanning wipes, you must be attentive.
Also, exfoliate your skin for the best and longest self-tanning effect. After all, you want your golden glow to last forever- everyone wants it.