Thinking about putting on your favorite white shirt for a casual party? But, What Color Bra to Wear Under White Shirt? As a result of much thought and consideration, white bras are being worn under white outfits for decades. But did you know white isn't the ideal bra color for any kind of white outfit? You've probably had this annoying experience of your bra showing through your white shirt. It's aggravating when you put on a nice outfit just to have your bra destroy your look. Vibrant and fashionable bras could be a lot of fun. On the other hand, when you wear white, the color of your undergarment matters! There are a number of hues that perform surprisingly nicely beneath white. Let's go through the colors and get to know why they work so well under white.
What Color Bra to Wear Under White Shirt?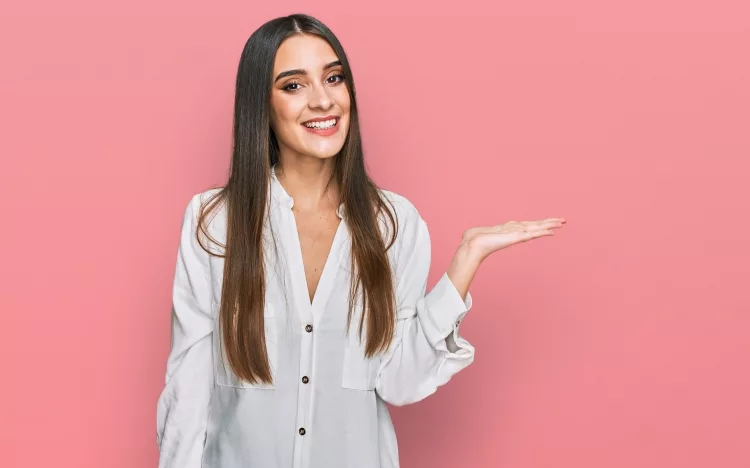 With white clothing, you'd expect to need a white bra to match. But, it's a classic bra myth. You really need a bra that perfectly matches your skin tone, and the style concerns count as well. If you wear a bra that matches the color of your shirt, it should blend in. But that doesn't happen, and it draws attention to your bra! This is because the color of the bra contrasts with the color of your skin. This contrast will be more noticeable if your skin is darker.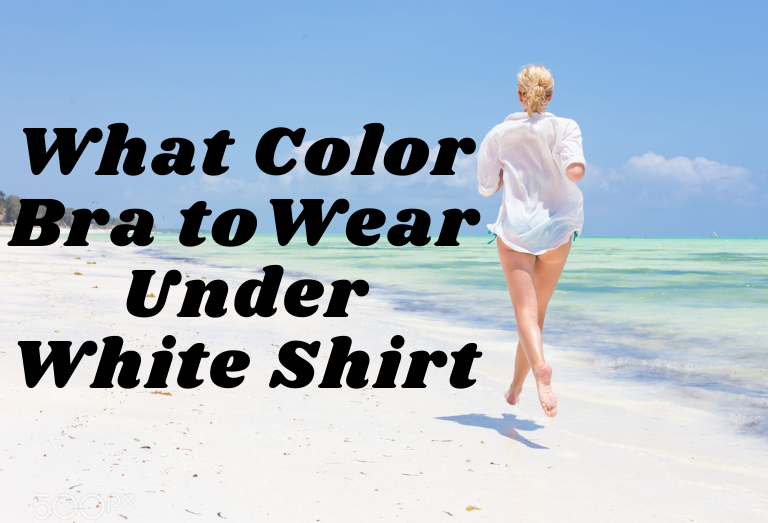 Consider the following suggestions for choosing the right color bra to wear with any white outfit.
Seamed bra or the Seamless ones?
You should go for a seamless one. Even if you wear a beige-tone dress, seams may be seen underneath it. Simultaneously, seamless cups provide a comfortable fit. Seamless bras look considerably better because there is no crumpling of the joints. It solves the problem of sizing, snug well with the body, and provides a sleek and seamless fit.
Go for the Padded ones
When it comes to bras, women who are unhappy with their shape should definitely go for padded or molded bras. Both of the bras have a lot of useful features and are really functional if you know how to use them. Padded bras are designed to improve the appearance of the bust line by adding some volume to your busts. It also makes them appear bigger and firmer and provides full coverage to the nipple.
But if you want your breasts to look good without increasing bulk, a molded bra is the way to go. It also covers your nipple nicely. For a seamless look, use a softly contoured bra that matches your skin's color as nearly as possible beneath your white top.
Detect your Undertone
To understand the concept of undertone, let's do a quick overview checking. As a result of a chemical reaction occurring below the skin's surface, it has a significant impact on a person's skin. And it results in creating a visible undertone on the outer side of our skin.
The three most common undertones are neutral, cold, and warm. They're similar to several of the hues available in your daily make-up items. In order to find the perfect bra color, find out what is your exact undertone.
Consider Red Color!
Yes, you read that correctly, you can wear red under your white t-shirt. The tone for the beige bra edge must be near to your skin tone, so it doesn't peek through your clothes. Nonetheless, our bodies have red undertones, which is why a red bra will scientifically match our skin's undertones. This is a must-have wardrobe collection, not just a trendy wave.
Cooler undertones are associated with skin that has pink, blue, or rosy red undertones to it. Warm undertones are bright, golden, peachy, and yellow in color. When two colors are combined, they become neutral. Keep in mind the red color you chose may not have a mauve or pink undertone. Deep reds and shades of red with burgundy are the best undertones for you.
Is Nude better than white?
When wearing a white shirt, which color bra should you wear? Is it better to go with a white or a neutral color? In general, bras come in white, nude, or latte colors. If you choose to wear a white bra under the white shirt, you can see the seams through the outfit.
The latte hue, on the other hand, blends in with the skin and is nearly undetectable. Under a white shirt, it's better to go for a naked shade bra, and it also hides all the seams. But keep in mind, To be completely invisible under lighter clothing, it should match your skin tone.
Make up your own mind!
Women love to wear colorful Bras! And there is no particular color that you must wear under your white outfit. You are free to choose any color that makes you feel good about your appearance. So, if you love to go bold and wild, just make up your mind and go for it.
It doesn't matter what color the bra is; a great bra with some lace might be a gorgeous match for you. In some cases, a red bra is preferable to a nude or white bra; just keep in mind it should match your attire. Under your white shirt, you can wear a striking black or orangey demi-cup bra. As far as fashion is concerned, you can be the trendsetter!
Top White Shirt by Editors' Picks
Final Verdict for White Shirt Buyers
We know how your white outfits freak you out while matching an ideal bra for it. The correct bra should be carefully integrated with your selected attire to make a fashion statement for every woman. When it comes to your love of whites, you shouldn't be concerned. You can be as creative as you want as long as you know what color bra to wear under a white shirt. When it comes to picking the ideal bra for you, consider both your internal and external comfort. And above all, our guidelines will always be here to help you reach the conclusion.