When you visit a Victoria's Secret, Third Love, or Cupp showroom, chances are high that you will be blown away with different bras- strapless, demi-cup, sports, laced and what not! And with hundreds of bras on display, you will surely want to give a few of them a try to get one. But for this, you have to know your right bra size firstly.
Sadly, 80% of women either wear an ill-fitted bra or don't know how to measure bra size correctly. That's pathetic!
First off, wearing the wrong bra sizes will cause pain in your breast and also, ruin your beautiful breast shape. Hence, you must know the bra measurement guideline properly. And as one of your premium closet partners we couldn't but help you with the process.
Tips on How To Measure Bra Size Correctly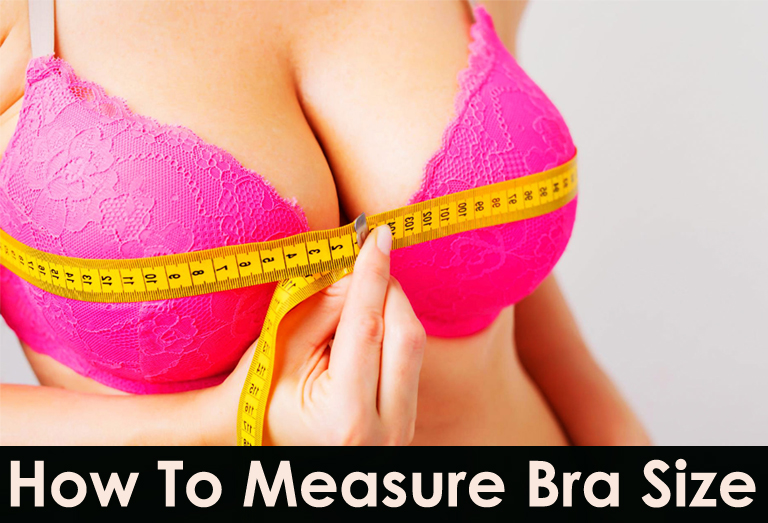 While most women think that finding the right bra size is difficult, this is far from the truth. Your bra size is the combination of cup size and band size. You need to find the band size and cup size, express the cup size in the English alphabet (A/B/C….), and drop it in front of the band size to get the correct bra size without any misfit.
And, you can find the true size of your bras in just three steps. These steps are-
Calculate band size
Calculate bust size
Find the right cup size
The entire process won't take more than a couple of minutes. Also, it can be done at home without any help from others. You will, however, need the following things-
A soft measuring tape
A clear mirror
Soft-padded bra
You have to stand in front of the mirror with your soft padded bra and underwear on your body. The rest of the process follows as-
1. Calculating The Band Size:
The band refers to the part of your body that sits just under your bust or breast. You have to first calculate the band size with the measuring tape. Also, many people refer to and size to the rib cage. So, you won't have to be confused with the title.
Make sure you are relaxed and the tape remains parallel. It helps the measuring tape to remain on the right level. When you get the number, remember it. Also, you may note it down.
Finally, while measuring the bust size, you must always consider round numbers in whole; it shouldn't be a fraction.
For instance, if your measurement shows band size 33.7, count it as 34.
2. Measure The Bust Size:
Next, you have to calculate the bust size. The bust refers to the fullest size of the breast while you are relaxed and not excited. You should wear a non-padded bra for the perfect bust measurement.
Hold the measuring tape in your back right where it was when you calculated the band size. Now wrap it around your fullest part of the body until it reaches the back. Make sure you are in front of the mirror and the tape is in level correctly.
Now, remember the number. You will require both band size and bust size to measure the bra size correctly.
Let's imagine that you have got a bust size of 36. We will show its use in the next step.
3. Find The Cup Size:
Many women aren't even aware of their cup size and that's surprising. Also, we have seen women asking what is the importance of cup size and its relation with bra measurements? You will find the answer in the next few lines.
Your cup size is the result of the subtraction of band size from bust size. Also, it is identified with the English alphabets in block letters such as A, B or C. Let's give a live demo.
In our 1st step, we found that the band size is 34. Isn't it?
Also, we found that the band size is 36.
So, here's the cup size of the bra:
Cup Size= Bust Size- Band Size (This Is The Actual Formula To Measure Your Cup Size Correctly).
So, we find that in this example, the cup size difference is 2". Thus, your actual cup size will be B. Now, drop the letter B in front of your cup size and you will get the actual bra size.
It means the actual bra size is 34B in this case.
How To Measure Bra Size Video
Bra Size Chart:
The bra sizing as we mentioned is a combination of bust size and cup size. But cup sizes are showcased in alphabetic order. Thus, you will have to follow the chart-
| | |
| --- | --- |
| Cup Size | Difference between bust size and band size (Bust size-Band size) |
| AA | Less than 1" |
| A | 1" |
| B | 2" |
| C | 3" |
| D | 4" |
| DD/E | 5: |
| DDD/E | 6" |
| DDDD/G | 7" |
Now, you can easily see what your cup size is. You have to simply put it before your actual band size to know which bra size will fit you correctly.
But, here's a tick too. What's that?
It is-
The Sister Sizing: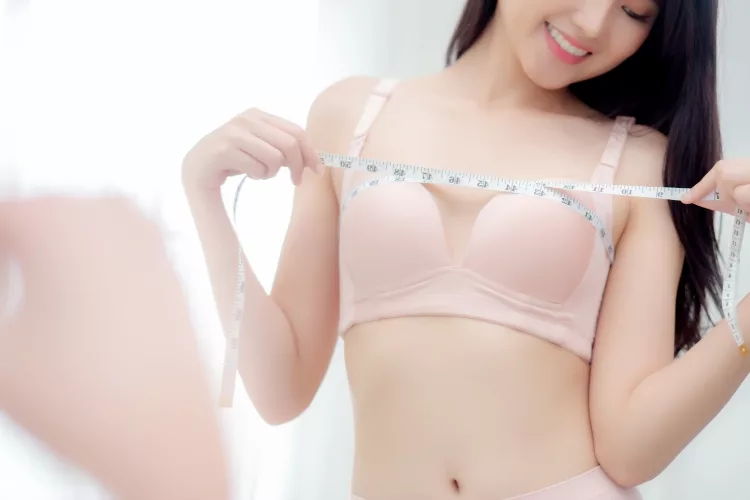 Knowing the right bra size isn't ensure that you will get its right fit instantly. You have to try different bras on and find which fits you properly. It is crucial since bra size varies from one design to another and so, it has a big impact on its fitting.
That's why experts suggest the sister sizing counting method to prevent wrong bra size. It is a pretty simple trick and it works with the following process-
If your bra isn't fitting properly, first try a bra with a band size down and cup size up. For instance, if you previously wore 36C, try a new bra with 34D.
Or, you can choose to go in the opposite direction. It means you can try to get a bra with one cup size down and band size up. For instance, if you wear 36C, you can try 38B.
This simple trick quickly provides you the right bra size and fitting.
You can find your live bra size calculator here to measure the right size immediately.
Bra Sizes Conversion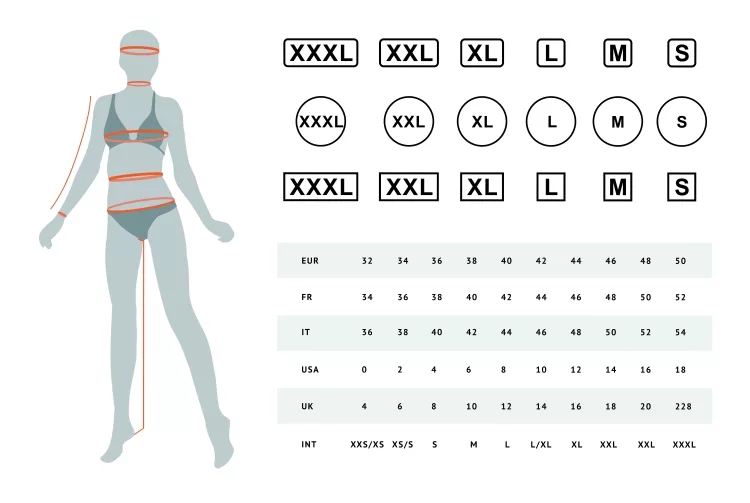 Men Clothing Size Conversion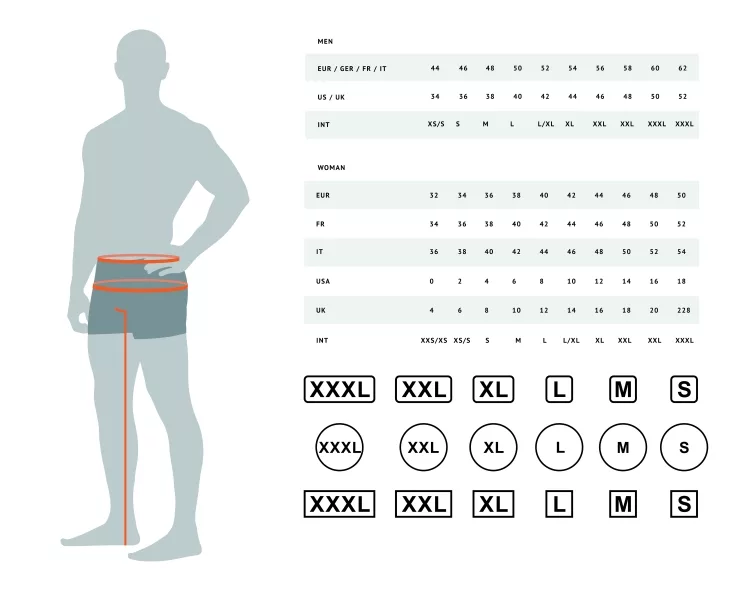 Final Words for Bra Buyers

You can confidently follow these three steps to know how to measure bra size. Then, you should take the help of the cup size chart and sister sizing trick to quickly find the right bra fitting. Yet, you have to realize that finding the right fit is a tricky one.
We suggest you check your bra size once every sing month. Also, during pregnancy, you must check the size and quickly upgrade to a new size of the bra. It is important to keep your breasts in good shape and free of any pain. Also, while buying any brassier, always check the fabric quality and make sure it doesn't cause any rashes on the skin.