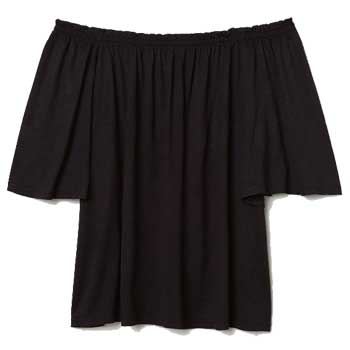 The strapless, backless, and of course the off shoulder tops are the popular trendy fashion of the summer. These clothes are the best way to show your upper chest and around the neck region beautifully, no doubt. But when you choose these dresses especially off the shoulder tops then you will have to choose a bra cautiously. Don't understand? Let me clear the matter.
If something appears on your shoulder, it can ruin the whole beauty of your upper chest. And most commonly the thing is nothing but straps of your bra. Whatever it is on your shoulder, it looks not good to see on the shoulder. That is why choosing the right bra for off the shoulder tops is a significant thing. The more important is to know how to wear off the shoulder tops with bra properly. Let's have a look at the below for the proper instruction.
What Bra Is Perfect for Off the Shoulder Tops?
You have to know how to wear a bra with off the shoulder tops, of course. But you have to choose the bra at first that fits underneath the dress and doesn't interfere with the outlook. However, the first and foremost option for the off the shoulder tops is a strapless bra. Some other options definitely are there which are discussed in the respective sections later. But keep in mind that the best option is to choose the strapless bra.
Some Effective Ways on How to Wear Off the Shoulder Tops with Bra
Your primary target is to keep your upper part of the chest exposed. Besides you also have to ensure good support if you have a large cup size. Not done yet, you also need to ensure the bra stays in the place for a long time. Keeping all these facts in mind, I'm offering you the following options.
Go Strapless
If you choose the strapless bra, you are tension-free to see anything on the shoulder. In a word, it is the definite solution for you. Yes, you may need to think about some other facts when you choose the strapless bra.
First of all, a lot of girls say, the bra doesn't stay in a place and falls down. It is not actually the problem of the bra, it happens because we don't know about the bra properly. A lot of solutions are there to fix this problem that you can read. But primarily I recommend you to choose one size smaller than your regular size while getting a strapless bra. Hopefully, it will never fall down.
Secondly, you can also choose the bras that have sticky substances under the cups which also help the bra to keep up. If your skin gets wet, the stickiness doesn't work better. So, you have to ensure your skin is not wet.
Thirdly, the strapless bras don't give you much support always. If you have larger breasts, you are requested to choose the padded or wired type that gives you more support definitely.
Plunge Bra
It is one kind of strapless bra but I provide here a different heading. Why? Well, if you choose off shoulder tops which has a deep V neckline then you can't wear the regular strapless item as the bra can be seen. In this case, the one and only option is a plunge bra. It perfectly matches with your deep v off shoulder tops and also gives you a more attractive and beautiful look.
Choose Bandeau Bra
It is also one kind of strapless underwear but it is totally different from the strapless bra. Usually, this type of underwear is made from stretchy fabric that has no straps and even no hook. So, you don't need to think about the hook or anything to put together as it is a band itself.
Undoubtedly it gives you more comfort. If you want to ensure good support, you should choose the bandeau item which is padding. As there is nothing that keeps it up, you should consider a larger band while buying it. Then, this will not fall down, give you support, and of course our desired outlook.
Use Transparent Strapped Bra
I see many women who don't feel comfort strapless underwear. Basically, they don't get much security from the bras having no strap. If you feel the same don't worry anymore. Your feeling might not match with others and this is very natural. However, you can have a transparent strapped item. There are many bras in the market nowadays which have no color straps. They give you enough support and you also feel fully secured. And most importantly, you look also more beautiful with the transparent straps on your shoulder.
Colorful, Yes Colorful Straps
If you are the one who doesn't want to see anything in the shoulder with off shoulder tops, you should skip this method. But you are the one who wants to make you more creative, this part is written exactly for you.
With no strap on the shoulder, you are so fine! I also agree with this. But the ways to show your beauty is not limited to strapless items only. You can also choose bras that have colorful straps. But you have to ensure the color combination between the bra straps and off the shoulder top are very much perfect. For example, you can match white or off white with black. I'm sure if the color matches perfectly, you will be looked more beautiful.
Summary Line
I hope you've got the point for what you come here to know. Well, in the end, I tell you some other tricks. You can also have a convertible strapped bra that you can use with your regular and off shoulder tops. Meanwhile, if you are not worried about the shape and support of your breast, just wear the nipple cover that hides your nipple projection and suits all kind of off shoulder dresses. Almost all I've said on how to wear off the shoulder tops with bra. If you need to know anything new, just drop your query in the comment box.